Sujet: When we're human ~ Faith

Sam 27 Avr 2019 - 19:55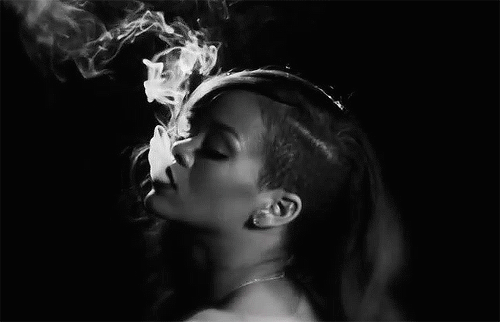 Faith Karima Ombre
Infos en Vrac
Âge :
29 ans
Surnom(s) :
Sorcière. C'est le seul surnom qui m'amuse
Date et Lieu de naissance :
 22 mai 1990 à Atlanta
Groupe :
humain
Rang:
infidèle
Pseudo du créa:
Marie
Age du créa:
20 ans
Nationalité du créa:
française
Code du réglement
L'une est blanche et l'autre sans couleur
Code à compléter pour le bottin:
code bottin:

[code]

•

Rihanna Ϟ

Faith K. Ombre
Physiquement
... Je dois réellement vous faire la liste de ce que j'ai sur le corps ? Ca va être quoi la suite ? Mon carnet de santé ?
Des cicatrices sur les poignets. De multiples tatouages. Une cicatrice au bas du ventre. Groupe sanguin O et mes vaccins sont à jour.
Mentalement
You may have my number, you can take my name But you'll never have my heart
Skyfall // Adèle
Mon caractère ? Vous voulez pas plutôt venir me voir qu'on discute calmement au lieu de me faire remplir une fiche ? Et puis je pourrais vous lire l'avenir au passage ! Avec un prix d'ami bien sûr. Non ? Tant pis. Alors, en cinq points :
• directe
• aguicheuse
• solitaire
• j'ai une mémoire à toute épreuve
• j'aime pas les questionnaires
Voilà.
Votre Histoire
❝ Fairy tales ~ Marassa ❞

- Faith ? Où est Adoria ?
- Avec Zombie je crois, je peux aller voir mamie ?
- D'accord mais demande à ta sœur si elle veut venir d'abord !
- oui maman !!

Aujourd'hui on a dix ans ! Adoria a eu son serpent, elle dit que ça va servir à l'école pour éloigner les curieux.. Je suis pas sûre que ça marche mais bon. Je crie son nom et je la vois descendre les escaliers en courant.

- Quoiii ?
- On va voir mamie !

Elle sourit, je sais ce que ça veut dire. Elle se met à courir aussi vite qu'elle peut pour aller dans la maison d'à côté et je la suis de loin, elle est trop rapide pour moi.. Surtout quand y a une raison pour qu'elle court et mamie et ses histoires sont ses raisons préférées.

- Mamiiie !!!

Notre mamie sort de la maison avec son style un peut bizarre qu'on adore ! Elle nous prend dans ses bras en nous souhaitant un joyeux anniversaire puis nous dit de rentrer, que des gâteaux et de l'ice tea nous attendent dans son bureau. Adoria se remet à courir et je tente de la suivre mais je suis vraiment trop lente pour la battre !

- Du calme, il y a à manger et de la place pour toute les deux !

Adoria est déjà assise dans le canapé avec un gateau quand j'arrive, je m'assoie de l'autre côté du canapé et mamie s'installe entre nous comme on fait à chaque fois !

- Aujourd'hui.. Je vais vous parler du mariage avec un Lwa
- Mariage ?
- Oui, toutes les mambos sont mariées à un esprit et elles doivent se consacrer à leur époux toute une journée
- Ca a l'air nul !
- Pourquoi on doit faire ça ? Je connais déjà tous les dessins !
- Ce sont des vévés, ils servent à appeler les Lwas mais pour devenir puissant il faut se marier
- Je veux me marier à papa Legba ! C'est lui qu'on dessine en premier alors il doit être fort !
- C'est pas Marassa qu'on appelle en premier ?
- Tout dépend de la mambo mais avec vous deux dans la famille j'appelle Marassa en premier.. Je ne veux pas offenser les jumeaux !

Mamie est une prêtresse vaudou connu dans toute la ville et même en dehors ! Il y a des gens qui disent qu'elle est une descendante de Marie Laveau ! Je sais pas qui c'est mai je suis sûre que c'est cool ! Elle nous raconte tout ce qu'on doit savoir en tant que mambo.. Tous les jours une nouvelles histoire sur les Lwas !

❝ Beautiful lies, ugly truth ~ Damballa ❞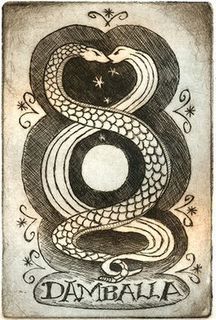 - Tu seras une grande mambo Faith, peut-être l'une des plus grandes de notre lignée !

Cette phrase, j'ai pris l'habitude de l'entendre quasiment tous les jours. Ma grand-mère se fait une joie de me le répéter et ça me plait bien ! Enfin ça me plait.. Disons que ça me plait quand on est à la maison. Je veux même pas imaginer comment ça se passerait si cette pétasse de Jessie apprenait ça.. Non, j'imagine pas. Mais bon, je regarde par la fenêtre de la classe en me demandant pourquoi je repense à cette phrase maintenant ? La cloche retentit annonçant la fin d'une journée étrange, un pré-sentiment me suit depuis ce matin et je n'aime pas ça mais.. Qu'est ce que je peux y faire ? Je sors de classe et avance en suivant le mouvement de foule jusqu'à l'extérieur.

- Faith ! Par là !

Je vois ma bande devant les grilles de notre prison, ils m'attendent pour rentrer. Ils sont chou comme tout je dois dire ! On traine à six, et des fois neuf quand Adoria montre le bout de son nez avec ses deux fouines d'amies ! Mais bon on forme une bonne bande, c'est stupide qu'on ai des idées aussi différentes pour la suite. Perso je veux arrêter mes études et rester avec ma grand-mère pour assumer mon destin, Alex veut aussi arrêter mais c'est pour bosser dans le garage de son père à l'autre bout de l'Etat.. James et Jessie, les deux fouines se cassent je ne sais plus où pour des études d'informatiques.. Même eux je suis un peu triste de savoir que je ne les verrais plus.

- C'était une journée terrible, mon prof de sport ne m'a pas lâché d'une semelle cette fois, je crois que j'ai une touche avec lui. Mais t'inquiètes Faith je te le laisse !

Chacun rentre chez soi sauf Adoria et moi... Une ambulance est garée devant la maison voisine, ma mère est en pleurs sur notre perron...
Grand-mère est morte et après ça ma mère a changé. Elle ne veut plus entendre parler de vaudou, de Lwas ou de quoi que ce soit se rapprochant de près ou de loin à de la magie. Grand-mère avait un cancer et elle n'avait pas voulu se soigner dans un hôpital, elle avait préféré faire ça a sa manière. Elle avait prié les esprits pour se soigner et ma mère est convaincue qu'on aurait pu la soigner dans un hôpital... Mais si les esprits ne peuvent rien faire alors je ne vois pas comment quelques médecins auraient pu la soigner.

- Je ne veux plus entendre parler de ces conneries d'esprits !!

C'était devenu la phrase que j'entendais le plus.. Je supporte plus ça. Alors ce soir avec la bande on va appeler ma grand-mère avec une planche ouija. Je suis destinée à devenir une grande mambo alors ça va fonctionner.

Mais rien. Rien ne s'est passé. Pourquoi ? Grand-mère m'a toujours dit ..

- Faut que t'arrêtes de croire aux contes de fée Faith, ça n'existe pas tout ça !

C'était pas des contes de fées pour moi.. J'y croyais vraiment !! Pourquoi m'avoir menti toute ma vie ?!

❝ Falling for you ~ Erzulie ❞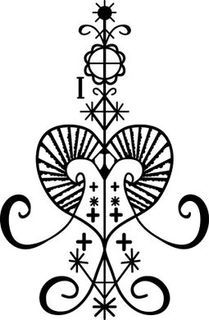 New York est une si grande ville que sans mon plan je serais complétement paumée, et vaut mieux pas arriver en retard à son premier jour de cours. J'ai hâte de commencer et d'étudier quelque chose d'aussi terre à terre que la médecine où rien n'est laissé au hasard.
L'université de médecine de New-York est très prestigieuse et j'ai réussi à l'intégrer grâce à ma bourse au mérite et aux économies que ma famille a pu rassembler... Je leur suis tellement reconnaissante de m'avoir fait confiance ! Alors je ne laisserais pas passer ma chance.
J'atteins enfin l'école et là, coup de foudre moisi comme dans un film à la noix vu des millions de fois. Un beau mec typé italien au sourire ravageur apparait devant moi tel un mirage en plein désert... Et merde c'est un vrai désert autour de lui. On est deux canons entourés de zombies qui n'ont pas dormi depuis des lustres ! Et c'est peut-être aussi pour ça qu'il me regarde fixement... J'en suis presque gênée.. Presque ! Je m'avance vers lui et me présente et après quelques mots, plutôt banals je dois dire, échangés je gagne son nom et son numéro de téléphone... Giovanni, j'avais raison sur ses origines ! Et sur le fait qu'il est canon. Par contre son prénom..

❝ From utopia to Hell ~ Baron Samedi ❞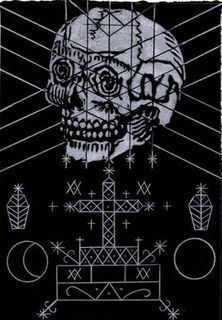 Ca fait maintenant quelques années que Giovanni et moi sommes ensemble... On a passé nos longues années d'études sans flancher et on est parvenu à trouver une clinique avec nos deux spécialité pour rester ensembles. Il est chirurgien esthétique et moi médecin légiste, on a réussi ! Et pour fêter la fin de ces années il m'a demandé en mariage.. Et je lui ai annoncé que je suis enceinte.. Tout se passe pour le mieux dans un monde des plus rationnel.

Six mois après l'annonce, à trente semaines d'aménorrhée je suis réveillée par des contractions.. Rien de bien affolant, c'est parfaitement normal durant la grossesse d'en avoir lorsqu'elles sont brèves. Je décide quand même de réveiller Giovanni à cause d'une sorte de mauvais pré-sentiment et il m'emmène à la clinique où nous travaillons et ma meilleure amie, Claire, me prend directement en charge. Les contractions se font de plus en plus forte et de plus en plus longue, Claire me dit que le bébé doit sortir et là je commence à paniquer. Je ne veux pas que mon enfant soit prématuré, il y a trop de risques de le perdre.. Claire me balance son baratin habituel, qu'on est à la pointe de la technologie, que tout se passera bien et que les chances de survie ont augmenté et blablabla.. Mais on ne peut pas me la faire, je suis pas une de ces patientes qui croient ce qu'on leur raconte ou que Dieu va sauver leur bébé. Non, je crois en ces chiffres qui me disent que mon bébé a plus de chance de mourir que de survivre.

Je me suis réveillée dans une chambre de la clinique.. Une douleur au bas du ventre me fait grimacer et quand je me suis redressée j'ai compris que j'avais subit une césarienne.. Je me suis mise à regarder autour de moi et Giovanni... Giovanni est assis à l'autre bout de la pièce, il a un air.. Un mélange de tristesse, de fatigue.. Et d'autre chose que je n'arrive pas à identifier. A part nous deux il n'y avait pas la moindre trace de vie dans la chambre mais les prématurés ont besoin de beaucoup de soins c'est normal... Aucun de nous ne parle jusqu'à ce que Giovanni me demande si jai faim ou soif. Une heure après mon réveil, Claire entre dans la chambre...

- Faith.. Je suis désolée.. Il est mort dans la nuit..

Au fond de moi, je savais très bien ce qu'il s'était passé et c'est pour ça que je n'avais pas posé la question à Giovanni.. Mais quand Claire a prononcé ces mots je me suis sentie vidée. Il.. Mon fils était mort sans qu'on ai eu le temps.. Le temps..

Une fois rentrés dans notre appartement je me suis mise à pleurer comme jamais je n'avais fait avant et Giovanni lui.. Je crois qu'il est juste allé se chercher une bière... Je sais déjà ce qui va se passer c'est.. Évident. Une suite presque logique. Alors pourquoi ça me fait si mal ?

-Désolé Faith mais.. On peut plus être ensemble..

Je n'arrive même pas à lever les yeux vers lui, mais je sais très bien de quoi on a l'air tout les deux. Deux zombies, deux poupées de chiffon.. Deux idiots attendant la prochaine réplique. Sera-t-elle sanglante ou suppliante ?

- Tu ne parles pas ? Rien à dire ?

Non je n'ai rien à dire Giovanni, mon cerveau est vidé de tout sentiment.. Alors non je n'ai rien à dire..

- Tant mieux... Tout est de ta faute de toutes manières. Tu ne crois en rien. Même pas en la vie alors Dieu a décidé de nous punir !

Evidemment, Dieu. Ce n'était pas la faute d'un gêne exprimé trop peu de temps ou de n'importe quel autre problème physique, génétique ou quoi mais de Dieu. La faute retombe sur moi à cause d'un Dieu qui n'existe même pas... J'aimerais hurler et lui lancer une assiette à la gueule mais j'y arrive pas. Il sort de la pièce je crois, peut-être qu'il quitte l'appartement mais j'en ai rien à faire.

❝ Titanium ~ Shango ❞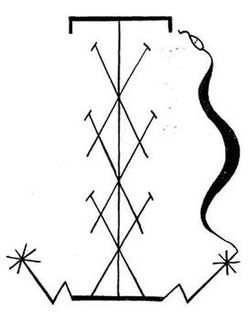 Je ne veux plus vivre. A quoi ça sert si je n'ai pas mon fils et Giovanni.. Si leur Dieu me déteste autant plonger directement en enfer ou dans l'oubli. Tout est sensé avoir un sens.. Alors pourquoi m'avoir tout pris... Voilà que je parle à une sorte de flou cosmique.. Je prends une lame de rasoir et sans hésiter je me tranche les veines. Je veux mourir, qu'on me foute la paix pour de bon ! Alors pourquoi.. Pourquoi les lames ont tranché mes veines dans ce sens ? Je croyais les avoir coupé dans l'autre... Mais par simple réflexe de survie mon corps aurait de lui-même décidé de tromper mon cerveau ? Pourquoi ? Dans l'espoir d'être sauvé ? Pour laisser une chance ? laisser une chance.. Quelle blague. J'ouvre l'armoire à pharmacie et bande mes poignets avant de rassembler mes affaire. Si je suis incapable de me tuer alors je vais disparaitre de cette ville.
Portland, j'ai toujours détesté cette ville alors c'est la destination parfaite. J'y ai donc passé un an en accumulant mon boulot de légiste et mon passe temps d'arnaqueuse en herbe. Et oui, les croyants me font tellement chier que j'ai décidé de leur donner une leçon. Je suis dotée d'une générosité incroyable.
Mais tout ça s'est révélé insuffisant. Il faut que je parte plus loin, que je change de continent. Je ne sais pas pourquoi mais j'ai choisi Londres. Peut-être parce que de vieux amis m'ont dit que personne ne faisait chier là-bas. Alors Londres, me voilà.

Codage par Dory pour Epicode.



Dernière édition par Faith Ombre le Mer 31 Juil 2019 - 2:39, édité 1 fois


Sujet: Re: When we're human ~ Faith

Lun 29 Avr 2019 - 15:02
Euh... Bienvenue Faith. J'te souhaite de... De bien t'installer, et... Bah... Bonne chance...
(J'ai vraiment beaucoup aimé lire cette histoire! On se retrouve en RP
!! )


Sujet: Re: When we're human ~ Faith

Lun 29 Avr 2019 - 19:05
Merci mon chou ! Ca me fait vraiment plaisir
(Merciii ! J'ai hâte
)


Sujet: Re: When we're human ~ Faith